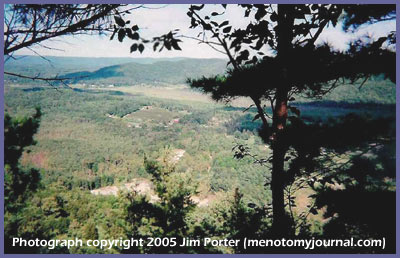 Did you know that Monument Mountain in Great Barrington, Massachusetts helped inspire one of the greatest sea adventures of all time? Herman Melville had a wonderful childhood growing up in The Berkshires, in and around the Pittsfield. As a young man he joined the Merchant Marine and U.S. Navy and wound up falling in the love with the South Pacific islands. But not even Tahiti could surpass The Berkshires in his mind. Soon after returning he met a couple new pals, Nathaniel Hawthorne and Oliver Wendell Holmes. They invited him to Monument Mountain and he absolutely fell in love with it.

Nathaniel and Herman became especially close and they often hiked for the amazing views or just to hang out and talk; and like a lot of young men back then, they shared some wine in caves as thunderstorms passed. They weren't looking to make trouble or avoid reality. They were looking to be creative and they really helped each other out. Their conversations and the physical nature of The Berkshires, and in particular Monument Mountain, inspired their writing. Herman started forming great ideas for sea adventures. And from his farmhouse window he could see his favorite mountain in the world, Mt Greylock, way off in the distance to the north. The profile of Greylock reminded him of a whale, and he used it for inspiration to create a great white whale he named Moby Dick.

Monument Mountain is easy to find since it's literally right off Route 7; a few miles south of Stockbridge and a few miles north of Great Barrington. Stop and read the signs before venturing in. It will help you plan your hike better and also point out some neat highlights along the way, which I'll leave to you to find rather than point them all here. They have 3 miles of trails well maintained and appropriate ages and abilities. The trail system is a large loop that starts out at the parking lot and goes up to the rocky peaks. A little beyond the midway point is a side trail that goes to the scenic Squaw Peak (see photo at top of page) - which can be steep and there are spots with sheer drop offs, so just use good judgement if you haven't hiked in awhile or if you have children with you. From Squaw Peak, you've got the Litchfield Hills south, north to take in Melville's Greylock, and the valley below is classic southern New England. Don't forget to check out the rocky caves where the lads had their wine. But leave the wine home of course, since it may not be allowed and Herman lived in a time where automobiles were just a concept so he obviously didn't have to drive home.

In late June, Mountain Laurel blooms all over the southwestern Massachusetts corner and it, along with other wildflowers, is quite the spectacle. October's foliage season is another prime time event. When you go, pack in plenty of water, a good lunch with snacks, and bring a jacket even in summer as you can never predict the weather on a N. England mountain peak. Except to spend 2 to 3 hours hiking in and out if you intend to take your time and enjoy the day. It can be hiked quicker if you just want to bound up for the views and rock formations, etc.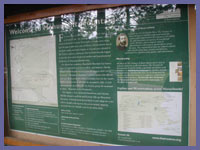 Directions:

Monument Mountain's official website Visit their website for trail maps and updated info. These directions are taken directly off their website. From intersection of Routes 7 and 102 at the Red Lion Inn in Stockbridge center, take Route 7 south and follow for 3 mi. Entrance and parking are on right. From Great Barrington, take Route 7 north and follow for 4 mi. to entrance and parking (56 cars) on left. Phone number: 413-298-3239

Printable version of the Monument Mountain page