Use the map below to find a hike in a particular region by rolling your mouse over a blue or green patch on the map and then clicking.

Or find hikes using an alphabetical listing or by town and state.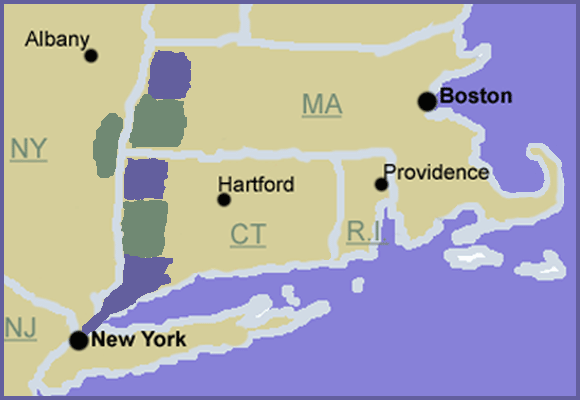 *Take a break from the daily grind. *Bring your date somewhere special.
*Spend an afternoon in quiet surroundings and just relax.
*Take on Mother Nature's stairmaster and stand on the top of the world!!
*Show your kids trees in the forest, waterfalls, open spaces with deep blue skies!
Berkshire Hiking offers hiking and other adventure tours. Click on the banner below to learn more about our services. We've got something for beginners and experts!

Visit Berkshire Hiking's other outdoor activity pages
Biking | Camping | Fly-Overs | Kayaking | Scenic Drives
If you have any trail updates to share or have feedback/questions please click here to send email or call 203.788.7665